Home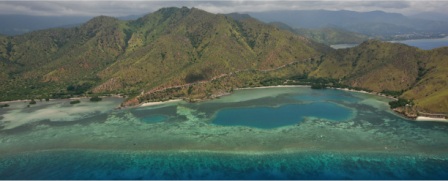 Welcome to White Sands Resort & Residence, your home away from home.
White Sands Resort & Residence was specially designed and built for executives and their families who seek a quality lifestyle and harmonious balance between work and family. As we understand that life is more than just work, our residences are built with your busy lifestyle and exacting standards in mind. Featuring high quality and personalised service amidst spacious and conducive environment for living, our service residences make you feel right at home the moment you step in.
Located in Cristo Rei, the north-eastern coast of Dili where the realm of sparkling beaches and scenic mountainous ridgelines help set your mood for a serene and tranquil stay, White Sands Resort & Residence is a 10 minutes drive or 6 kilometres from the heart of the central business district, allowing you the convenience of being close to work while you experience unrivalled settings and peace in your comfortable home nest. Stay in this very desirable neighbourhood in Dili and be pampered with facilities and services that are not only luxurious but also warm and thoughtful.
At White Sands Resort and Residence, we innovates your lifestyle.